Letter from the Chair 2021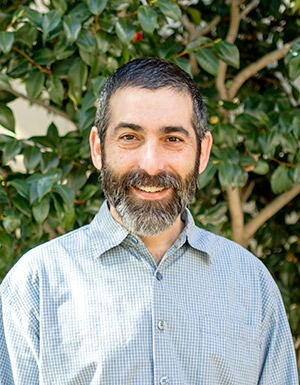 Dear Statistics Alumni and Friends, 
Last February during my second quarter as department chair, the COVID-19 pandemic struck. In true Learn by Doing spirit, faculty quickly developed, and continue to refine,  online course  materials. Our faculty have done an outstanding job staying connected to their students and each other, and keeping our statistics family vibrant. 
 
In many ways our faculty were well prepared for this pivot. Beth Chance and Allan Rossman's web-based Rossman/Chance Applet collection for learning statistical concepts via simulation was already widely used across the globe and I'm sure saw even more use this past year. Anelise Sabbag more fully embraced her novel pre-pandemic use of a structured and shared Google doc for teams of students to collaborate on statistical reasoning. She shared her methods  at last year's Electronic Conference on Teaching Statistics. 
 
Prior to the pandemic, Samuel Frame and Anelise were researching the effectiveness of faculty training for teaching courses online. Samuel also became an official reviewer to certify online and hybrid courses across the CSU. So, while we can't wait to get back to face-to-face instruction, our students continue to get a leading-edge education from world-class teacher-scholars virtually.
 
Student-faculty research has also provided important opportunities for student learning. Thanks to the generosity of CSM alumnus Bill Frost and his wife Linda and other grant-related support, more than 30 students have received funding to work side-by-side (or screen-by-screen) with faculty in the last two years. Research topics range from cancer treatment and prevention, to whale bioacoustics, to data feminism, among others. 
 
We also currently have 18 Data Science Fellows funded by the National Science Foundation. These computer science and statistics students are working with faculty from both departments on problems such as remote sensing to detect illegal palm oil plantations. There's so much data science going on that it has its own article in this newsletter.  
 
This fall we welcomed three new tenure-track faculty and one new staff member. Giri Gopalan's expertise is in hierarchical and Bayesian modelling as well as spatio-temporal statistics — and playing guitar. He even opened for the Jonas Brothers back in the day! Allison Theobold's research in data science education and equitable pedagogy broadens our department's excellence in the area of statistics education research. Allison is also a certified mountain bike instructor. Bret Holladay's research focuses on confidence interval estimation for parameters of discrete distributions. He also is passionate about getting outdoors. Kim Barton, our new administrative coordinator, has worked at Cal Poly since 2008, most recently as the coordinator in the School of Education. We're fortunate to have them all join our team! 
 
As new generations of faculty begin their careers at Cal Poly, others sadly pass on and will be missed. Leon Maksoudian passed away on January 6, 2020. Leon was one of the founding members of the Department of Computer Science and Statistics in 1973. After nearly 31 years of service, he retired in 1999. Leon quietly touched the lives of thousands of students and is remembered as a kind and gentle man of strong faith devoted to his family and community. 
 
Looking to the future, I can see at least one benefit of connecting virtually. This year we've had four wonderful career chats by recent alumni: Brian Bahmanyar ('17) from Google, Jonathan Kisch ('17) from Deloitte, Lauren Kemp ('16) from Salesforce and Evelyn Fox ('18) from SAS. The connections among current students and alumni have been inspiring, and I hope to continue these talks when we return to normal operations.
 
Please let me know if you'd like to give a career chat. It's one of the many ways to stay connected and support your statistics roots at Cal Poly. Of course, support through donations and gifts is also welcome. Thank you to all our donors who continue to support our Learn by Doing mission. Your generosity helps our students every day.
 
Lastly, thank you to the many alumni who sent in updates. I hope you all enjoy catching up in the alumni updates section of this newsletter. I know I enjoyed hearing about your many adventures, even those in your living room.
 
Be well and stay in touch! 
Andrew Schaffner
aschaffn@calpoly.edu
Related Content