Letter from the Chair 2022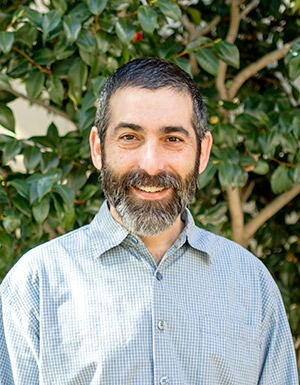 Dear Statistics Alumni and Friends, 
I am so pleased to be writing this letter while sitting at my desk in Faculty Offices East and not from my guest room at home. What a pleasure it has been to see the faces (well, eyes at least) of students in our classrooms, department study spaces, and labs. And so many more faces — nearly doubling every 10 years! In the 1990s we graduated 53 students with a B.S. in statistics; in 2000s, 98; and in the 2010s, 217. In the first two years of the 2020s we have already graduated 82 students!  
With the growth of our program, we've also increased our footprint on campus. In addition to our StatLab (which I hope you fondly remember), we have new student collaboration spaces in Faculty Offices East and a brand new research/study space in Building 38 (Mathematics and Science). Thanks to the generosity of the Physics Department, we also acquired and renovated a 36-seat computing classroom in the Baker Center and a research seminar space — shared with the Math Department — for our capstone consulting course and other seminars.  
Our faculty ranks are also growing. Two new tenure-track faculty will join us next fall: Emily Robinson and Zoe Rehnberg. Emily's research involves perception and decision-making using graphics. Zoe's research investigates high-throughput biology and novel methodology for processing and analyzing drug screening data from large-scale pharmacogenomic studies. Both are passionate about teaching and collaboration. We can't wait to welcome them! 
Many of you, our alumni, went on to earn advanced degrees. Possibly as early as fall 2023, our students will have the opportunity to earn their master's in statistics right here at Cal Poly in only one additional year. Our M.S. students will take coursework in generalized linear models, statistical learning, statistical computing, design and analysis of experiments, applied stochastic processes, data mining and natural language processing. They will also serve as supervised consultants to the Cal Poly research community through a graduate consulting practicum. 
Thank you for staying in touch and taking a few moments to read this newsletter. In it you'll find over 100 alumni and faculty updates. You can also learn how our newest and emeritus faculty are changing the world one data point at a time. Professor Emerita Roxy Peck is teaching the world in the New York Times "What's going on with this graph" series. Among our newest faculty, Giri Gopalan and his research students are using Bayesian models to better understand the impacts of climate change on glacial mass loss and the implications for sea-level rise. 
In closing, a final thank you for your support. Whether it's giving a talk for students or making a monetary donation, the gifts of your wisdom and financial support are extremely valuable to our students and help us continue our Learn by Doing mission.  
All the best, 
Andrew Schaffner 
aschaffn@calpoly.edu
Related Content